When designing or renovating a house, you don't just want it to look good, it also needs to be functional and easy to keep clean.
So knowing the types of features, finishes and materials that collect dirt quickly or are tricky to clean can make life a whole lot easier in the long run.
And who better to give advice than a professional cleaner?
READ MORE: 5 spots in the kitchen you might be forgetting to clean
Well, not one but two pros have revealed the things they recommend avoiding in your house based on their experience of cleaning countless homes.
Aussie professional cleaner Kacie Stephens from The Big Clean Co shared her list in a video posted to Instagram and TikTok.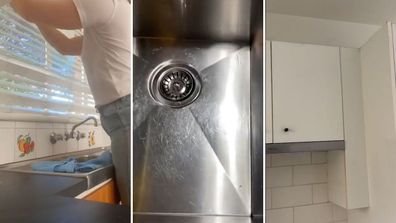 She kicked the video off by recommending we avoid blinds with small slats, which is something we can all agree is so annoying to clean we rarely do it.
If you're looking for a new sink, Kacie suggests giving square sinks a miss because grime collects in the tiny corners, which are hard to clean out.
As for tapware, black fixtures are best avoided as they get dirty and damaged easily, which means that beautiful matte black look won't stay that way for long.
Still in the kitchen, cabinetry is another thing to consider according to Kacie.
"[Avoid] a space between your kitchen cabinetry and the ceiling, it's just a shelf to catch grease on," she said.
It looks like Kacie is on to something because US professional cleaner Lisa from Clean Happy Co has a similar list, which she shared on her TikTok channel.
Lisa agrees with Kacie about avoiding Venetian blinds and said she'll never put any décor on top of her kitchen cabinets as they'll just get greasy.
"I'm going to either have Roman shades or no blinds at all, just really good curtains. And the goal is to live near nobody so I don't have to worry about neighbours looking into my house," she said in the video.
In addition to those two things, Lisa said she'll never have carpeted stairs in her future home because they are "a pain in the butt" to maintain.
In Pictures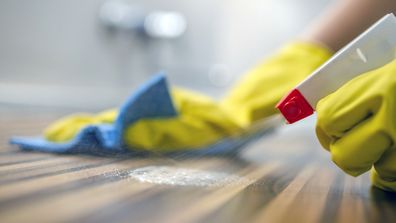 11 everyday items you definitely need to be cleaning more
Surprising places hiding more germs than a toilet.
View Gallery
Both videos struck a chord with their followers as we can all relate to having things in our home that are tricky to clean, especially if we're in a rental or can't afford to renovate.
Viewers who commented on the clips either agreed with at least one thing in the cleaners' lists, or shared their own recommendations.
READ MORE: The tiny part of your sink you never knew you needed to clean
"After cleaning houses… I won't have blinds, light fixtures or fans definitely all recessed lighting and wood floors," one of Lisa's followers said.
"My big one is ornaments, they make dusting take so much longer," another posted.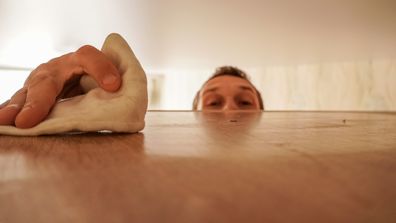 "Weird shaped toilets with the little bits you can never get into. Does my head in," one of Kacie's followers wrote on Instagram.
"Penny tiles or any tiny tiles on a bathroom and shower floor! Textured floor tiles… too much space for dirt to get trapped in," another wrote.
Looks like there is plenty to keep in mind when designing or renovating a space, but if you are stuck with one of these things and can't get it clean, try Googling for advice because there's probably a hack for it.
In Pictures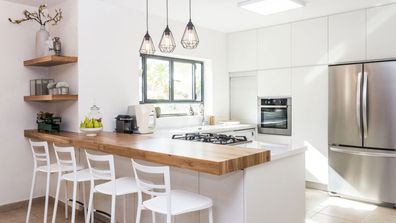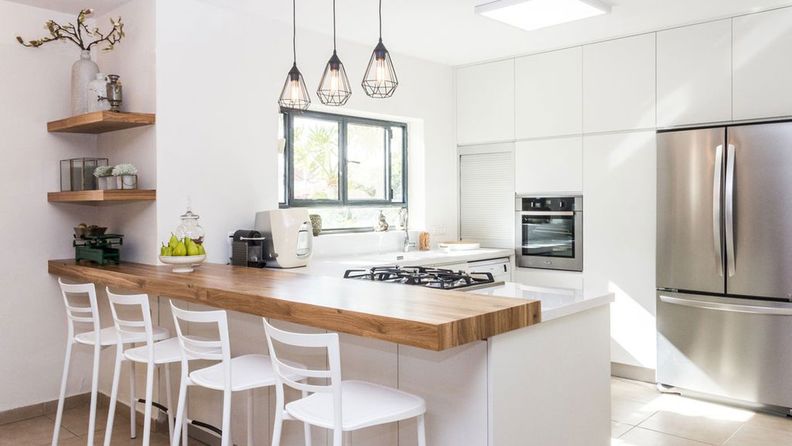 8 big cleaning mistakes you're making in the kitchen
Cutting corners only makes things germier.
View Gallery

https://9now.nine.com.au/the-block/cleaning-tips-things-professionals-avoid-house-design/617728b7-b8e0-4759-9fab-4dbbf9a0cff9