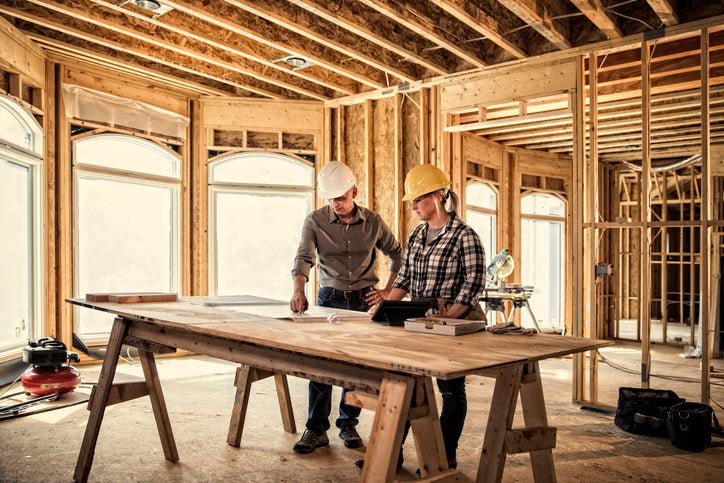 Should you purchase a home that's newly built?
---
Key points
Sales of newly built homes dropped over 16% in April.
That marks the slowest sales rate since the start of the pandemic.
---
There's a reason many home buyers turned to new construction during the pandemic. Although newly built homes are commonly more expensive than existing homes, a glaring lack of housing inventory forced buyers to be more flexible. 
But while new construction sales largely held steady during the pandemic, recently, they took a tumble. In fact, sales of newly built homes dropped 16.6% in April compared to March. They were also down 26.9% from April 2021, according to the U.S. Census, marking their lowest level since the pandemic began.
Why are buyers shying away from new construction?
A big reason new construction may read like a less appealing option for buyers boils down to cost. The median price of a newly built home sold in April was $450,600. That's an increase of almost 20% from the previous year. 
Adding to buyers' costs is the fact that mortgage rates have been rising sharply since the start of the year. Last year, rates sat at competitive levels, and that no doubt gave buyers more leeway in the context of paying up for new construction. But now that it's gotten more expensive to take out a mortgage, new construction may be off the table for more buyers due to financial constraints.
Should you consider new construction?
New construction has its share of clear perks, and also some lesser-known drawbacks. First, the upside. When you buy a home that's newly built, you're pretty much guaranteed a property in pristine condition, which means you shouldn't have to sink money into near-term renovations.
That's a big deal right now. Since housing inventory is so limited, many buyers can't afford to be choosy with the homes they purchase. And so many are inevitably signing contracts to purchase homes they know will need to be gutted. 
Another benefit to new construction? In some cases, getting to customize certain home features. The extent to which you get to do this will depend on when you sign on in the building process, but you'll often get some say in the way your home looks.
Cost is a major hurdle 
But despite these perks, cost is a major barrier to buying new construction, and that holds true even more so today. Plus, when you sign up to buy new construction, you're generally getting builder-grade materials and lower-end appliances that can degrade more quickly over time. So while you'll usually manage to avoid repairs your first few years after buying new construction, you might also get hit with a string of issues sooner than expected.
What's more, new construction homes can be subject to delays that leave you in limbo. That applies even more so today, with some building materials still being hard to come by due to supply chain shortages.
It's not surprising to see that buyers are moving away from new construction. Whether that trend continues will hinge heavily on how mortgage rates trend in the coming months and what existing home sale inventory looks like. But if rates keep climbing and existing home listings pick up, it won't be shocking if new construction prices start to come down due to waning demand.
The Ascent's Best Mortgage Lender of 2022
Mortgage rates are on the rise — and fast. But they're still relatively low by historical standards. So, if you want to take advantage of rates before they climb too high, you'll want to find a lender who can help you secure the best rate possible.
That is where Better Mortgage comes in.
You can get pre-approved in as little as 3 minutes, with no hard credit check, and lock your rate at any time. Another plus? They don't charge origination or lender fees (which can be as high as 2% of the loan amount for some lenders).
Read our free review
https://www.fool.com/the-ascent/mortgages/articles/home-buyers-are-steering-clear-of-new-construction-should-you/