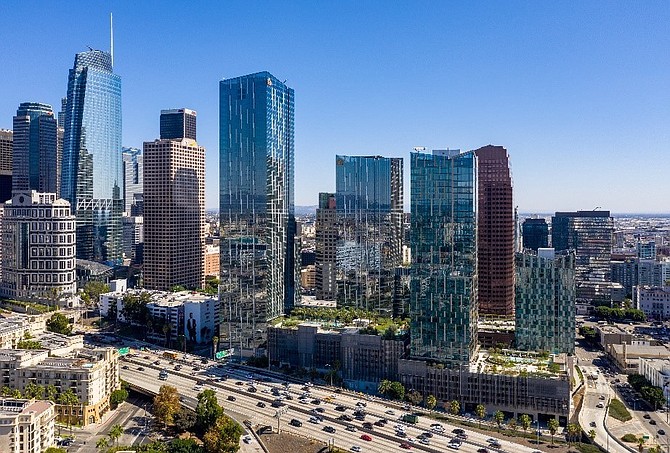 Photo by Hand-out
Downtown-based private equity real estate investment firm Cottonwood Management has launched a $750 real estate investment vehicle.

Longtime Cottonwood investors have already committed $200 million to launch the fund, named the Cottonwood Founders Portfolio Fund.

The vehicle will allow Cottonwood to move quickly on real estate deals. Investors will be able to receive distributions every quarter.
 
"The launch of the Cottonwood Founders Portfolio Fund is a momentous milestone in our company's nine-year history," Cottonwood Chief Executive Alex Shing said in a statement. "Investor support has never been more critical as we identify valuable, high-profile opportunities across the country that are in alignment with our objectives and benefit both our investors and our bottom line. Adding the Fund to our wide and deep resources creates leverage and opportunity, and bolsters great efficiency in our deal-making process going forward."

Founded in 2012, Cottonwood has investment, development and operating capabilities, and works on everything from ground-up development and value-add properties to distressed real estate assets.

In addition to its local office, the company has locations in Boston and New York, and investments on both coasts and in the Sun Belt.

Earlier this year, Cottonwood expanded into industrial real estate, having previously focused on other property types.

In February, the company spent $80 million on two industrial transactions as it moved into the asset type, which has fared well during the pandemic as more people shop online and expect quick delivery times.

One of the investments was a $27 million construction loan for a 330,000-square-foot ground-up distribution center in King of Prussia, Pa. The second investment was a bridge loan to redevelop a roughly 4.8-acre industrial property in Silicon Valley.

Cottonwood is growing in other areas as well through recently announced partnerships with other firms.

Last year, the company partnered with BCEG International Investment-US on an investment platform with up to $200 million allocated for U.S. real estate opportunities.

Cottonwood said the partnership would offer financing and acquisition support, predevelopment and entitlement help, as well as construction management.
 
Also last year, Cottonwood announced a partnership with Boston-based Shawmut Design and Construction.

The partnership allows Cottonwood to expand its education sector real estate footprint. Education real estate includes student housing, research labs, campus centers and athletic facilities.

Student housing performed fairly well during the Covid-19 pandemic. The asset type has seen only moderate development growth which, according to CBRE Group Inc., could lead to a rise in investment and financing activity as students return to in-person learning.

In an interview earlier this year, Shing said Cottonwood would continue to grow through more partnerships.
For reprint and licensing requests for this article, CLICK HERE.