To put it lightly, construction stocks have been battered so far this year. For instance, the iShares US Home Construction ETF is down over 33% year-to-date. The SPDR S&P Homebuilders ETF is down around 33% also. Investors may want to take a closer look at construction stocks for a possible rebound.
Interestingly, those home construction ETFs had a great run after onset of the COVID pandemic selloff in 2020. Both ETFs more than doubled from their early 2020 lows before crashing this year. There are a several reasons that construction stocks have fallen this year.
When COVID-related stay-at-home restrictions came into effect in 2020, folks weren't spending money on dining out, traveling, etc. So, they saved the extra cash. In addition, stimulus checks from the federal government further padded the savings accounts of potential homebuyers. As the stay-at-home restrictions were lifted, those folks entered the housing market with gusto. Now potential homebuyers are faced with new challenges and the new construction market has cooled considerably.
In 2021, the Federal Reserve began to raise interest rate to temper a red-hot economy. As that happened mortgage rates also rose. When mortgage rates rise, the higher mortgage payments make it more difficult for folks to afford new homes.
On top of that, construction stocks are facing the same supply chain issues that every other stock is facing. Since construction stocks aren't getting the building material they need, they cannot build new homes as fast as they would like.
To make matters worse, inflation has been a bugaboo for construction stocks. Lumber and other commodities used to build new homes have jumped this year. The increased cost to build a home has cut into the profits of construction stocks.
Here are a few construction stocks that could pay off in a recovery.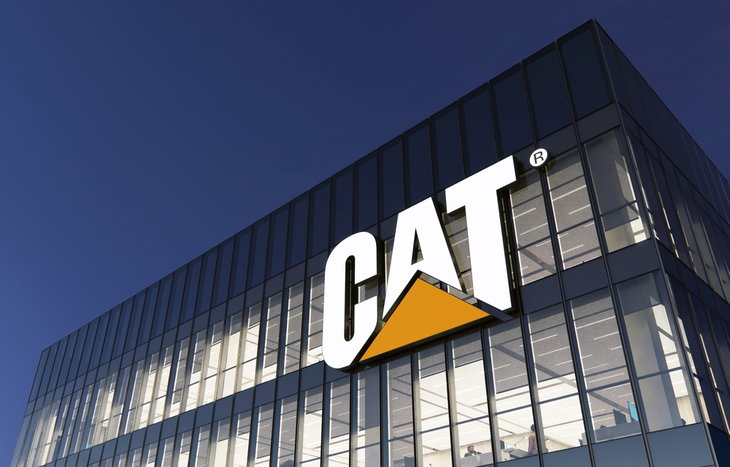 Two Best Construction Stocks: Residential Construction
Toll Brothers (NYSE: TOL) and Lennar (NYSE: LEN) are two stocks poised to jump when new home construction rebounds.
Lennar is the largest home builder in the US. In addition to building new homes, the company also originates loans for homeowners, condo owners and apartment building investors. According to its most recent annual report, Lennar is involved in all phases of planning and building in our residential communities, including land buying, site planning, preparation and improvement of land and design, construction and selling of homes. The company builds homes in four regions in the US.
East: Florida, New Jersey, Pennsylvania, and South Carolina
Central: Georgia, Illinois, Indiana, Maryland, Minnesota, North Carolina, Tennessee, and Virginia.
West: Arizona, California, Colorado, Idaho, Nevada, Oregon, Utah, and Washington.
Texas: Texas
Lennar stock trades at a P/E ratio of only 5.6x, which is well below its five-year average P/E ratio of about 10x. In addition, the stock pays a dividend yield of over 2%.
Toll Brothers is one of the leading builders of luxury homes in the US. According to its website, the company operates its own architectural, engineering, mortgage, title, land development, golf course development, smart home technology and landscape subsidiaries. The company also operates its own lumber distribution, house component assembly and manufacturing operations.
Toll Brothers was named the World's Most Admired Homebuilder in FORTUNE magazine's 2022 survey of the World's Most Admired Companies. It is also the first two-time winner of Builder of the Year from Professional Builder Magazine. Toll Brothers stock trades at a P/E ratio of 5.6x, which is below its five-year average of 11x. The stock also pays a dividend yield of 1.8%.
Construction Stock Giants
Caterpillar (NYSE: CAT) and Jacobs Engineering Group (NYSE: J) are two constructions stocks that could take advantage of infrastructure spending in the coming years.
Caterpillar is one of the world's leading makers of construction and mining equipment, diesel and natural gas engines, gas turbines and trains. The company's most recent investor presentation noted:
"Our competitive advantages include our independent Cat dealer network. With 160 dealers and about 2,700 branches or facilities in 193 countries around the world in 2021, it's the most extensive sales and service network in our industry. When customers buy our products, they know they will be supported by the most capable and reliable global service network. As a result of our products and our dealers, we are a leader in almost all of our product classes in the industries in which we participate."
Caterpillar stock trades at a P/E ratio of 15.5x and pays a dividend yield of 2.6%.
Jacobs is an industrial engineering firm focused on solving the world's most critical problems. The majority of Jacob's business comes from infrastructure, energy, security, and science industries. According to its most recent presentation, Jacob made $6 billion in ESG revenue. In the presentation CEO Steve Demetriou said, "As a purpose-led company, we know we have a pivotal role to play in responding to the climate crisis and we are proud to accept the challenge."
Though the stock is down 10% this year, it trades at a P/E ratio of over 43x. In addition, it pays a modest dividend yield of .7%.
Investing in Construction Stocks
Unite Rentals (NYSE: URI) could be a construction stock to benefit from a boom in 2022. United Rentals is one of the largest construction equipment rental stocks in the US. The company boasts a #1 position with 15% market share. United has nearly 2,000 branches in the US, 140 in Canada and 28 in Australia. Its fleet of rental equipment has more than 800,000 units.
The company serves many industries including power, oil and gas, food, paper and biotech. Since equipment rental is short-term in nature, the business can have ups and downs due to lumpy construction cycles. The company's diverse customer base helps smooth out the ups and downs for United. Other rental businesses cannot say the same thing.
In addition, United has increased its online business. For instance, sales from its website rose about 35% in 2021. On top of that, customers who make up 60% of its fourth quarter sales are via digital services. United's stock is down almost 25% this year and has a P/E ratio of 12x. The stock does not pay a dividend.
However, you can discover some of the best construction stocks that may enhance your portfolio. Whether that's Unite Rentals or not will come down to your specific interests. In fact, it's important to balance your portfolio and do your due diligence and research before making any investment decisions.
BJ Cook is a long-time stock nerd. He has held several roles in the equity research world and earned the right to use the CFA designation in 2014. When he's not writing for Investment U, you can find him searching for new investment ideas. Outside the investment community, BJ is a die-hard Cubs fan.
https://investmentu.com/construction-stocks/