From washing dishes to wiping benches, the kitchen is an area of the home that requires daily cleaning.
While there are some obvious tasks we need to do in this space, there are a number of things we don't really think about on a regular basis.
According to professional cleaner Kacie from The Big Clean Co there are five spots in the kitchen we're probably neglecting to clean, which she revealed in a TikTok video.
READ MORE: Professional cleaner reveals how to remove the smell of dog from your house
And if we haven't thought to clean these things in a long time – or ever – they've likely gotten to the point where they are pretty dirty.
One area Kacie names is the bin cupboard, which tends to end up with a lot of crumbs and spills in it from all the food we empty into the rubbish.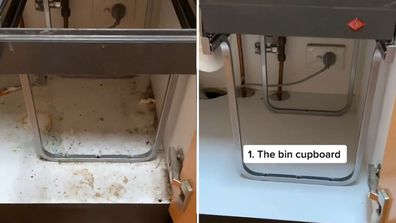 Next it's light fittings. To demonstrate her point Kacie showed footage of her own dirty light fittings and admitted the dirt could be caused by something quite gross.
"I'm pretty sure those spots are fly droppings," she said.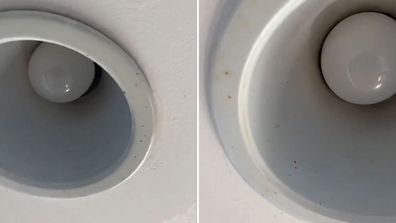 Though most of us are aware we need to clean the oven (even if we don't do it as often as we should), there is one spot we probably didn't know we could clean.
"In between the oven glass," Kacie said.
The problem with cleaning the oven glass is that you need to know how to take it off the door, and then be really careful not to break it.
Kacie demonstrated two different ways to take the glass out of the oven door. You can see how in the video above.
Another spot you might be neglecting is one that collects lots of dirt and grime not just from what we're cooking, but our shoes as well.
"Now these get pretty gross: the kickboards of your bench," Kacie said.
READ MORE: The tiny part of your sink you never knew you needed to clean
The fifth spot Kacie named is the edge of the dishwasher door, which can build up with hard water stains and mould.
So next time you're cleaning the dishwasher filter (which you're hopefully not also forgetting to do every now and then) give the inside of the door a thorough once over.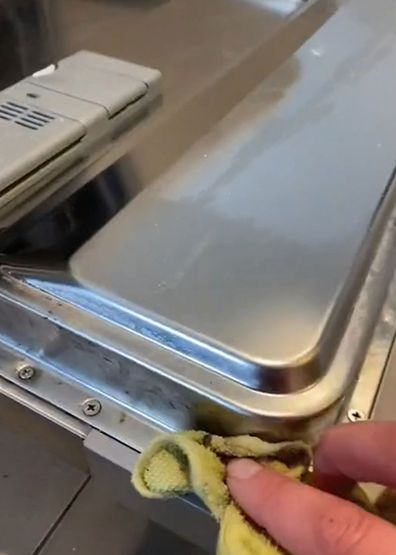 Kacie's video proved a timely reminder for her TikTok followers.
"Can confirm all of mine are filthy," a woman posted in the comments.
"OMG I just thought of my bin cupboard today!" another wrote.
READ MORE: How to make your own natural cleaning products at home
One follower added to Kacie's list with an area we're also probably forgetting to clean.
"Under the edges of the benches is a good spot too. That was a place health inspectors checked when I worked in hospitality," a woman commented.
Now that we've been reminded of these things, we just have to get around to doing them. If the thought of more chores fills you with dread, click here for cleaning tasks you can get done in under five minutes.
In Pictures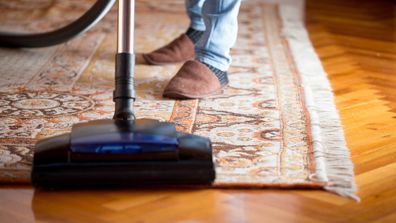 10 of the biggest cleaning mistakes you can make at home
FYI, washing cutting boards with soapy water is a no-no
View Gallery
https://9now.nine.com.au/the-block/cleaning-tips-kitchen-spots-forgetting-to-clean-tiktok/90fbad5d-137f-4129-9dca-c87638874c1b