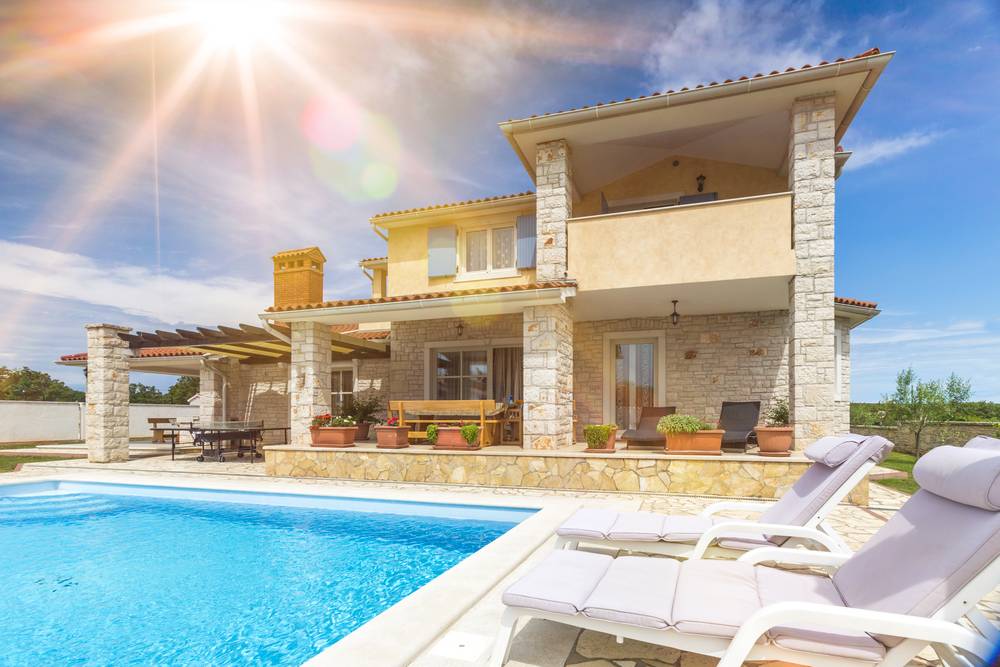 Buying an existing or new construction home is the most exciting day of many people's lives and also the most frightening. When a person rents an apartment or a house they can't make many changes and must get permission to even paint a room. But, they also don't have to worry about maintenance and repair costs. When something goes wrong, a person just calls the landlord to request repairs. When a family purchases a new home, they are responsible for maintenance and repairs. However, they can make any changes and do any decorating they want and can afford.
Buying a New Construction Home
Buying a new construction home is almost everyone's dream. But not everyone can afford to be the first owners of a new home. The next best ticket to homeownership is to purchase a pre-owned home and remodel or redecorate it to suit a family's tastes and needs. Buying a brand new home is still a dream for many homeowners who might start with an existing home and then move up to a new construction home when they can afford it.
But, remember that buying a new construction home can have pitfalls also. It is not the same as buying an existing home. There are important considerations for the new home buyer. Here are five things to consider:
Before You Start Looking For A Home
Before starting the search get a good real estate agent with experience in selling new construction homes. They can protect you and make sure everything during the sale is done correctly.
Find the best lender before starting the home search. They will tell you how much you can afford in payments and interest rates. The right lender can save a homebuyer money. Understand all of the financing options available to you. Get pre-approved for a loan before starting the home search.
Before the home search begins, look into the different new construction neighborhoods and narrow down the search to neighborhoods you can afford and that appeal to you considering amenities and a location that is convenient to work and schools. The perfect house in the wrong neighborhood will not be a good choice. What are the amenities the builder is planning for the building development? What is planned for the surrounding area in the near future? What is near the planned neighborhood right now? No one wants to be in a direct flight path of an airport or near a factory with noxious fumes.
Check out the builders in the developments you are considering. Check online reviews and customer satisfaction ratings. Check with the Better Business Bureau for ongoing buyer complaints. Drive by homes they have built and look at their online website for house plans they offer. Check out their pricing in comparison to other builders. Ask the Realtor you have chosen to critique the good and bad points of each builder you are considering.
As a family, decide what is needed in a home and what every family member wants. Make a prioritized list of factors that are important in a new home and try to get as many of the items on the list checked off in any home under consideration. A home that doesn't meet a family's needs is just not the right home. Do not settle for a home that will not be convenient and comfortable to live in.
When You Are Buying the New Construction House
Here are five considerations during the search and purchase of a house:
Remember the model houses you tour are not the houses you will get. Your house is yet to be built. Even if you specify you want the same plan as the model home, it may not be exactly the same. But, you can customize each house to your liking. Paint and other finishes make a big difference without altering the cost if you stay with the builder's plans. If you like a floor plan except for a few changes, you can get the changes to the floor plan but it will cost more.
Get every detail for the new home purchase in writing. That includes colors and finishes, floor plan changes, completion date, and any other changes and choices. That way if anything is not as agreed, you have proof in writing about your choices.
Get as many guarantees as possible and get them in writing. This includes the home being finished on time, the quality of construction, and customer satisfaction.

Ask these questions:

What percentage of the homes in the project are sold?
Who is the person you will work with during the build?
Which features are included in the price, and which are upgrades increasing the price of the home?
How often can you visit the home during construction?
What happens if the home completion is delayed?
How are buyer concerns and complaints handled?
What measures are being taken in construction to make the home energy efficient?
Timing is important. When will construction happen? How long will it take? A new home can take from seven months to a year to complete. If you can't wait that long, consider purchasing the model home if it is the right floor plan and appeals to you. Model homes are sold when a large percentage of the homes in a development are sold.
When the home is completed, be sure to get an independent home inspection and ask for defects to be corrected before closing. Builders make mistakes, and it is best to find them and get them fixed before closing. Home inspectors see things a homebuyer would miss. Then, pay close attention during the walkthrough and take accurate notes for things that are not right. One of the benefits of purchasing a new home is that you don't have to worry about repairs or things breaking or failing for quite a while. So, make sure there are no defects before you close on the house. The builder will be more willing to fix defects before the closing.
Purchasing a new construction house is exciting. Most people purchase the most house they can afford and then experience a few overages for changes that increase that investment. Try to avoid any expensive changes during construction. Once the closing takes place and the family is moving into the new home, take care to get the furniture and belongings placed just right and make sure the unpacking is done promptly so the family can enjoy living in the new home. Meet your neighbors as soon as possible, and drive around the neighborhood to acquaint the family with where all the amenities are located. Now, enjoy the new home.